Fire Sprinklers and Flow Control Products
The Fire Protection Centre is a supplier of fire sprinklers and flow control products. With the greatest choice of product and our customised options you are sure to find the perfect fire sprinkler and flow control solution to meet your application and budget.
The Fire Protection Centre is part of the Supply Centre Network.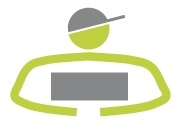 Click Logo The Supply Centre Network offers comprehensive product solutions for the fire protection, safety and security of life and property in the workplace, at home and at leisure.
10 reasons that make us the Number 1 choice
for all your Fire sprinkler and flow control solutions!