A Norfolk fire station and the fire engine inside it have been completely destroyed by fire – because the building had no sprinkler system and no fire alarms. The Fire Service, which accepts it hadn't followed its own fire safety advice, is now faced with a bill of about £1.5m to replace the station, with a further £250,000 needed to replace the fire engine.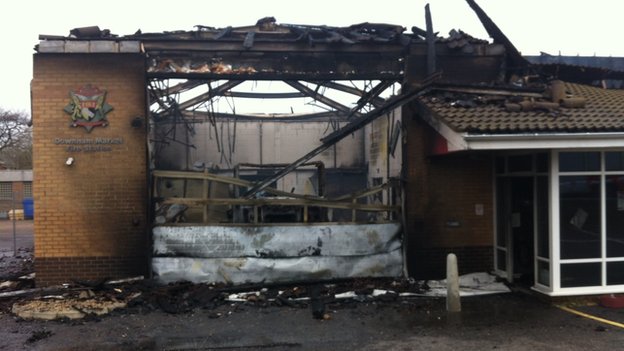 Eight fire engines from Norfolk and Cambridgeshire attended the blaze, in which no-one was hurt. A senior official at the Norfolk Fire Service acknowledged that the relatively-new building, in Downham Market, had been fitted with neither sprinklers nor alarms. If they had been present, the fire would have been put out very quickly, he said. He has asked other companies and organisations to see the incident as a warning about their own fire safety protection measures, suggesting that they should consider very strongly the installation of a sprinkler system and alarms.
Norfolk County Councillor Dan Roper said the event was a timely reminder that no-one was immune when fire broke out. The experience of the Norfolk Fire Service certainly underlines the value of alarms and sprinkler systems.